I was going through my pics looking for something and came across this -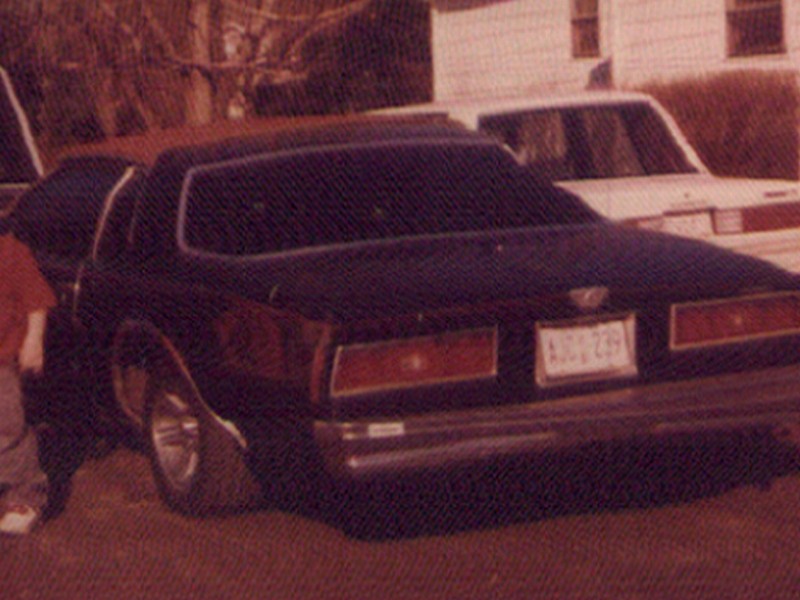 This is the one that started my love affair with the 77-79 B-bodies.  Pic was taken sometime in the 1980's.
She's a 77 Impala Landau.  350/350, F41, G80, power everything.
I really went to town on this one.  
Rebuilt the motor, added aluminum heads, roller valve train, remote dual oil filters with cooler, plus a bunch of other under hood goodies.
Rebuilt the turbo 350 trans with a reverse shift manual valve body, and added a trans cooler.  
Re-did the rear with new bearings and clutch plates.
I installed Herb Adams sway bars front and rear, and poly bushings everywhere.
Added dual exhaust with Thrush turbo mufflers.
All Auto Meter gauges including speedo and tach.
Those are IROC Z28 16x8 wheels and Goodyear Z rated tires on her.  Yupper, the rears rubbed during hard cornering.
The interior wasnt left out either.
It started with 15% limo tint on the windows.  (sucks at night, btw.  Can't see out the windows.)
I put in door panels out of a 78 Delta 88 Royale (WAY classier than impala or caprice, imo)
The back seat out of the same Delta 88.  It has the center fold down arm rest that chevys don't.
Bucket seats from a 70's Grand Prix.  Really sweet ones too.
Floor console and shifter out of a 75 Cutlass. (these fit our cars like they were made for them)
And a KILLER (for the time) stereo system consisting of a Yamaha head unit, EQ, and 10 disc CD changer (that skipped on every bump, lol), Several Yamaha and Orion HCCA amps, 4-12" Orion subs in the trunk, 4- 10" Orion mid-bass drivers on the package tray, 2- 8" Orion mid bass drivers in the kick panels, 8- 4" Alpine midrange drivers (4 in each door) and  4 Alpine tweeters - 2 on the A pillars and 2 on the C pillars.  
Yes, it was loud, lol ;P