Hello all, from Nevada and the West Coast at large, super stoked to find this forum! Seems like a huge amount of knowledge and exactly the spot I've been looking for. I've really enjoyed reading up on all the regular Cars on here, and I wanted to share mine for your enjoyment!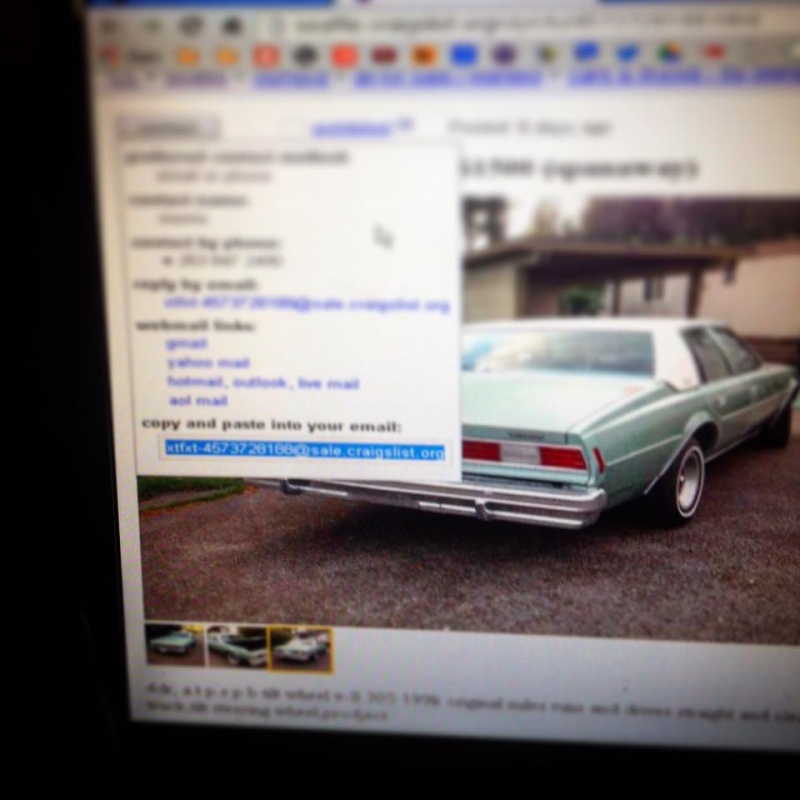 From the moment I saw it on craigslist, it stuck in my mind. I cruise craigslist all day everyday and I remember watching the price on it fall for a few weeks, then it disappeared, and when it reappeared and I had the money, I called the fellow, got the story and drove 300 miles to pick it up on a uhaul trailer.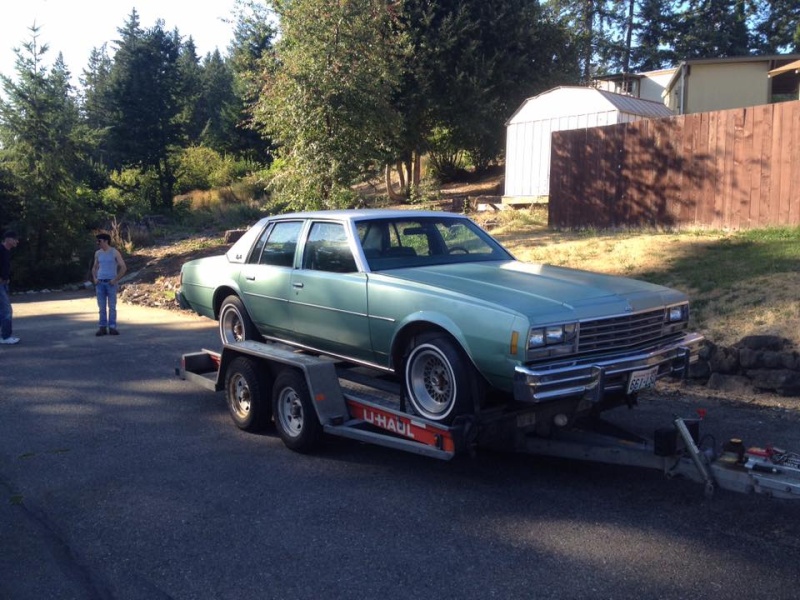 (I couldn't help noticing on this forum, how many others are so inspired by these cars, to even trailer them home for the first time, usually on rented uhaul trailers. It says a lot to buy a car you can't even drive home... Did anybody else have to lie to the uhaul office because they claimed it wouldn't fit. I looked up the wheelbase and measured it out and checked the trailer, and my hitch and my tow vehicle, but the only way I was allowed to rent a uhaul trailer was if I told them I was towing a VW beetle with it... Anyone else have this problem?? Happened to me twice. But we'll get to that. Anyways...)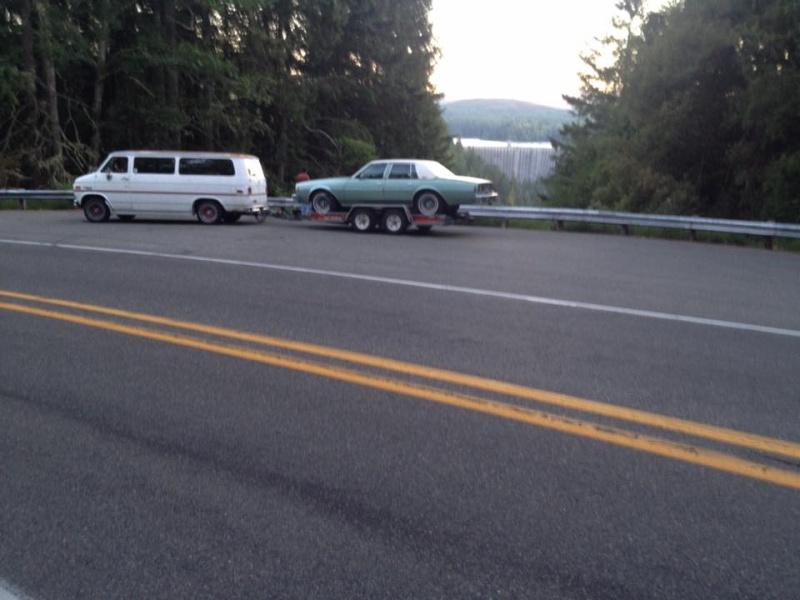 Story goes that the guy selling it was finally being evicted from his mothers old mobile home after she had died a few years prior. It was her car, and he only drove it a few times since she died, including a short stint as a pizza delivery car (of course...), but obviously it didn't last long since a 50 year old pizza boys driving V8 Chevys rarely do. That, and he had tried to fix the rear brakes with his friend (The "helpful one," we all have them) and they couldn't get the rear left back together completely, so it was all just rattling around in the hub and basically disconnected. And the front brakes were leaky. and the tires were bad. I talked and dickered with him for hours while my friend I'd brought sat around. Then his friend (I'm assuming he was the helpful one) came over and joined in the haggling. I had him outwitted however, by giving MY friend $100 in 20s told hold for me for just this case, and after hitting my top dollar with the guy, "borrowed" the "last" 20 bucks from my friend, "And now we got no gas money man!" Works everytime. He swore it had 89,000 miles on it and he might not be lying. I've since put on about 25k more myself as it became my daily driver for the last two years.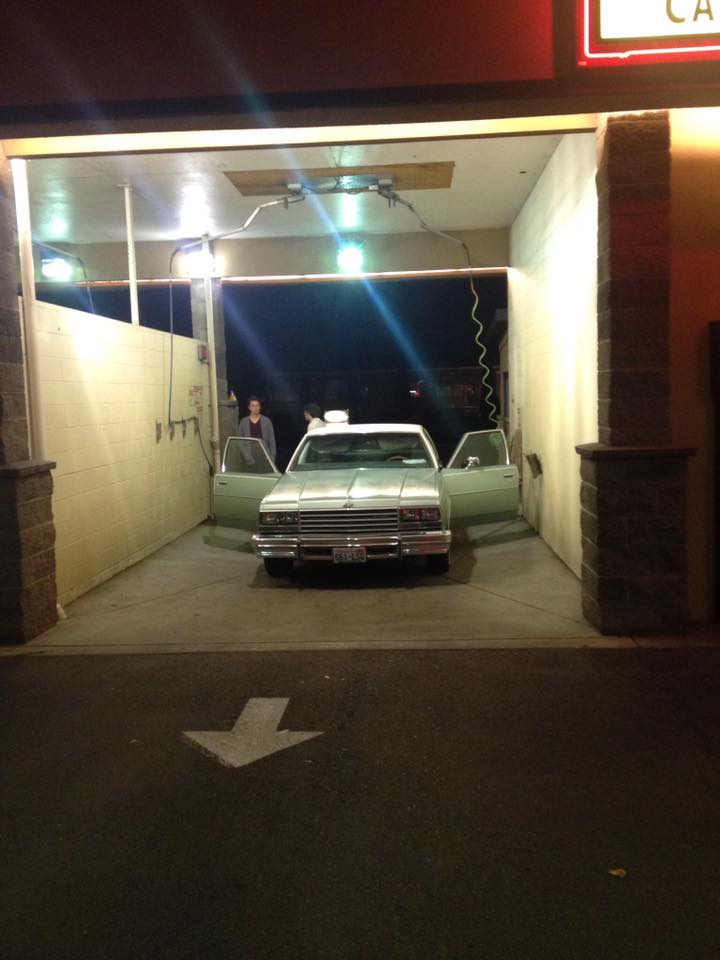 Took her home, and the love affair began. The little old lady who owned it, bought it from a Dealer in Seattle Washington and I still have the license plate frame somewhere... It's a 305 V8 with a turbo 350 transmission, Air conditioning, factory cruise control, am/Fm/8 track player (With Eagles "Hotel California" 8 Track tape still in the glove box), original owners manual, the windshield Antenna, Manual windows, Manual Locks, cloth seats and a single, manual Ddivers side mirror. It seems to have an aftermarket Windshield wiper delay (Apparently non functional) and a rear defroster (not connected) added, plus two extemporaneous switches, installed in the dash which I have not traced nor been able to ascertain the purpose. I don't have good pictures of those yet, but I'll share when I can.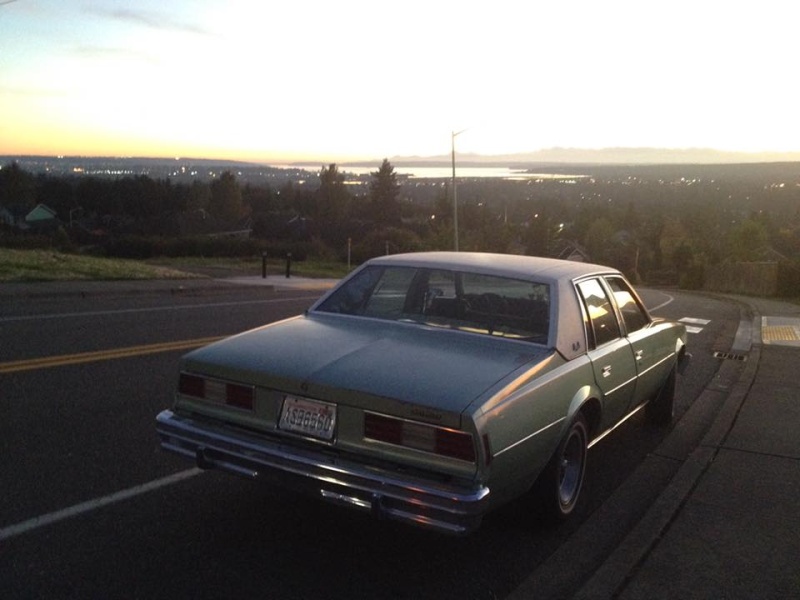 The vinyl top was essentially immaculate, and the body work is 99% straight with a few small dings and one golf ball in the nose. The paint is 80% on the sides and 60% on the trunk and hood. The car was stored in a carport, which afforded the trunk and back seat-top/shelf a good dose of afternoon/evening sun everyday for years, causing it to fade and patina the most.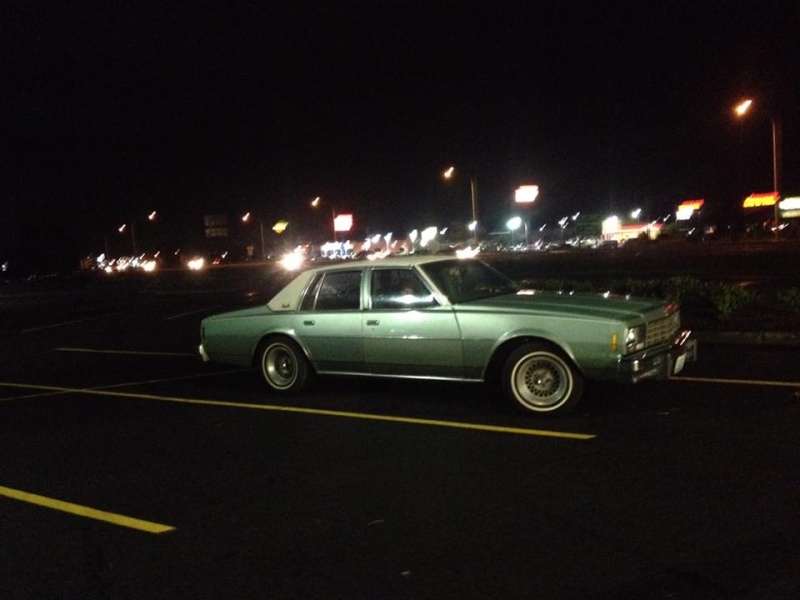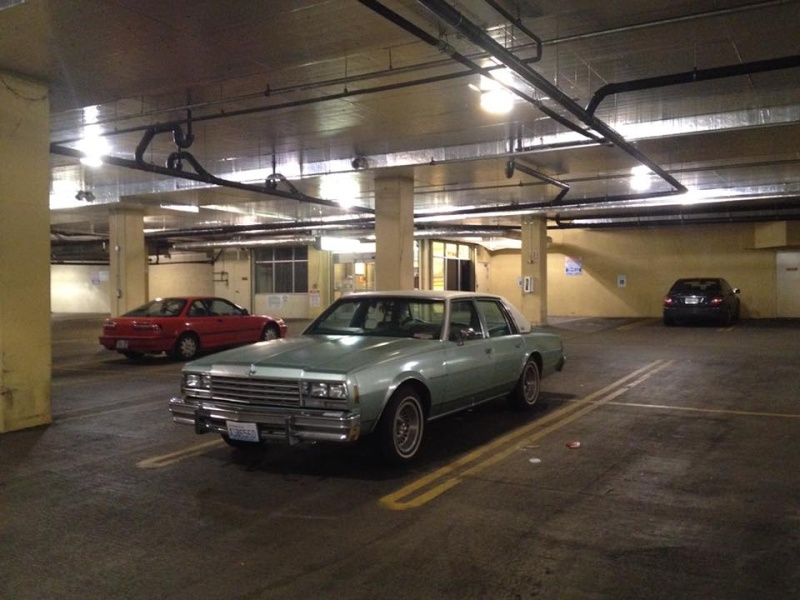 The reason the car caught my eye, was first the color combination. The green was described to me by the owners son as "After dinner mint green," does anyone else know the real name, or if that is the real name of this color? I've never seen a green one with a white vinyl roof either, AND the unique white pinstripe to match. Weirdly enough, I did find almost the exact same configuration of color on a Cadillac Eldorado in a wrecking yard. Same exact green, white vinyl roof, and pinstripe, with the same doorsill plate that read "Body by Fischer," of course. Were they responsible for color-combination selection as well as body design?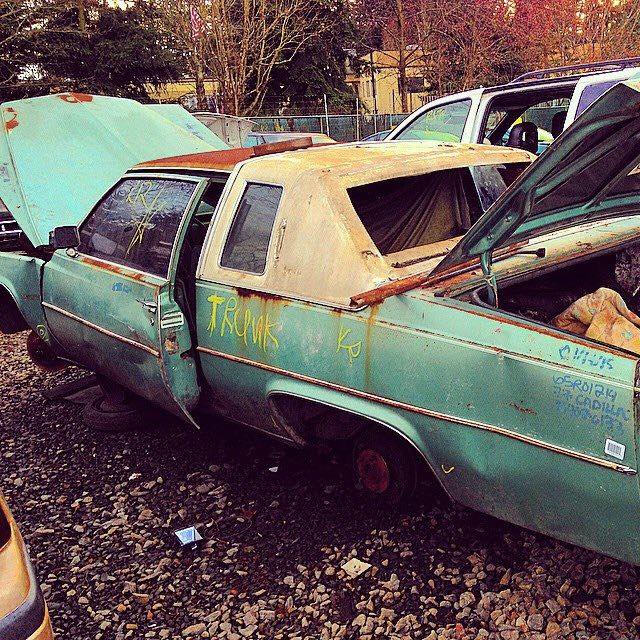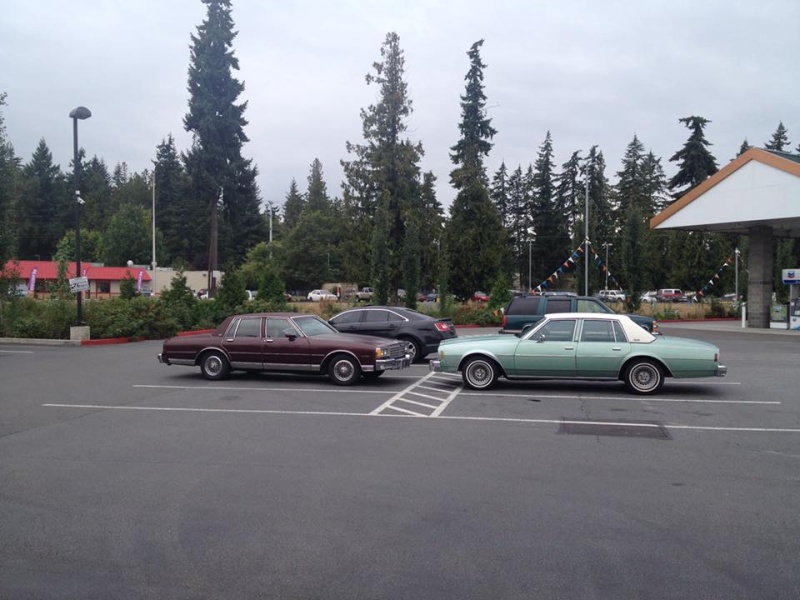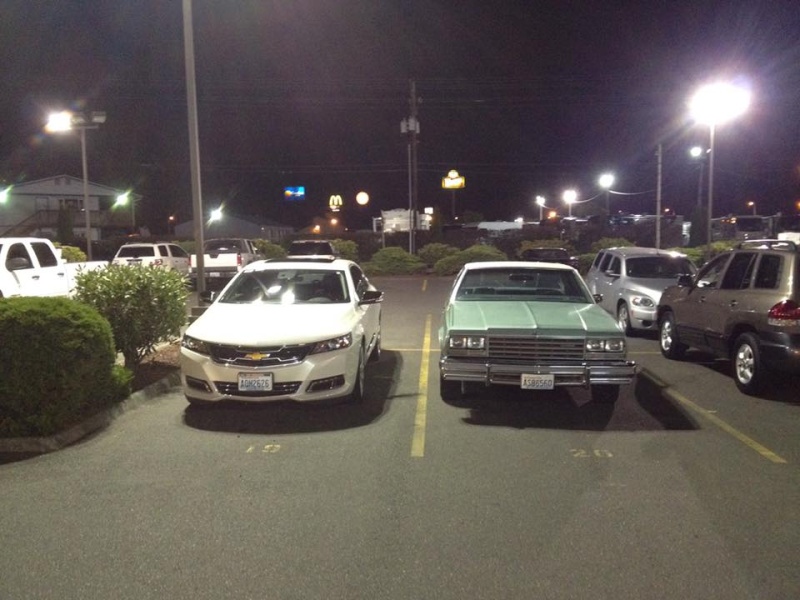 Secondly, and most memorably, the wheels took me years to figure out, but I believe they are "American Appliance" brand, and this model is quite rare. I've never seen another set in person and never on an Impala or Caprice, new or old. Anybody have any experience with these or tracking down the center pieces?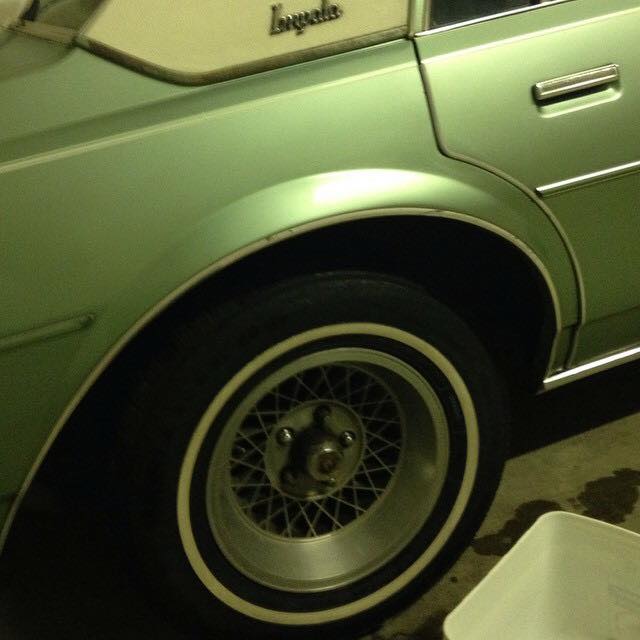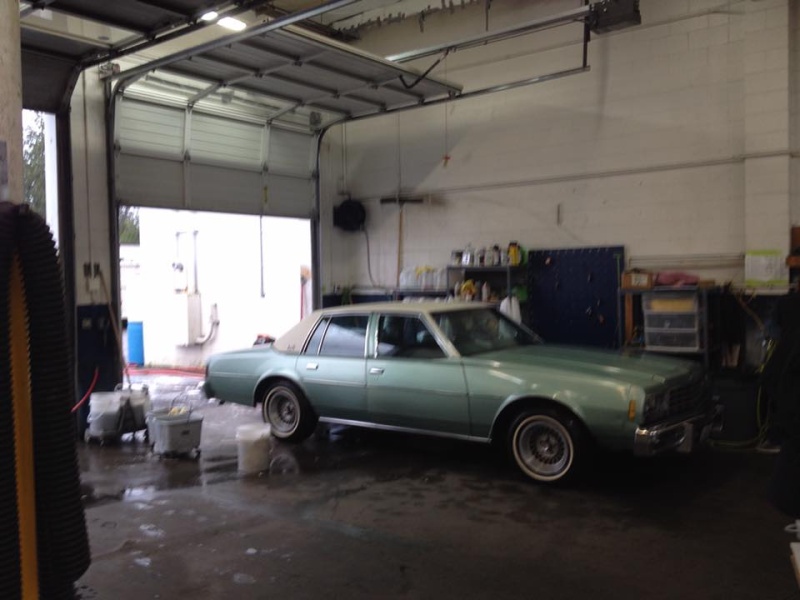 The car was christened by a friend of mine who takes care of these things for me, as "'ncreese Y'danger!" or, Chrissy Danger. I didn't like the name much from the beginning,  but it proved right the first and second time I took it cruising. First time out after bringing it home and an oil change (But without hooking up the back brakes), with my buddies loaded up front and rear seats, I locked the brakes and skidded it sideways from about 40mph, down a steep hill after some kids put a bunch of logs and rocks out in the road to mess with drivers. Miraculously, both the front and the right rear brakes locked, skidding me at exactly the right angle so that my tires wheels and fenders passed between all the debris. That night she earned a new nickname, for the the maneuvering she did so gingerly: 'The Ginger Lee," in homage to the greats.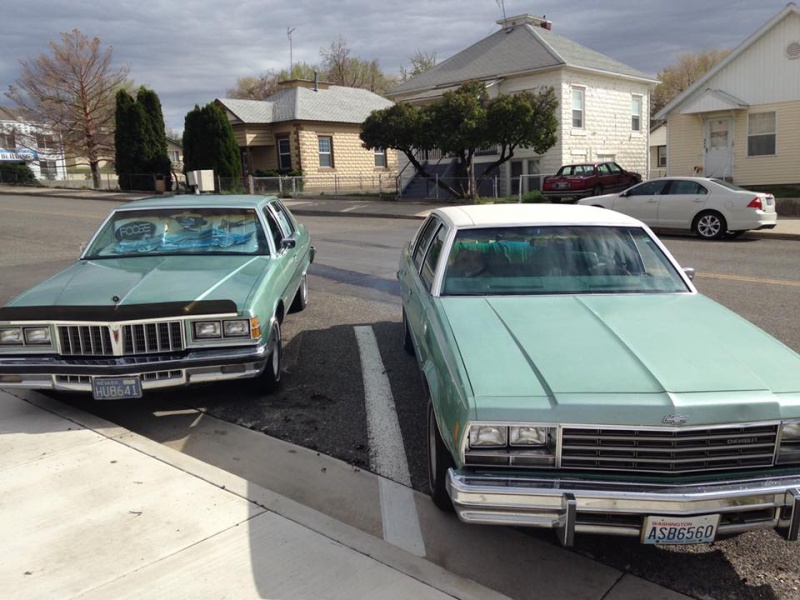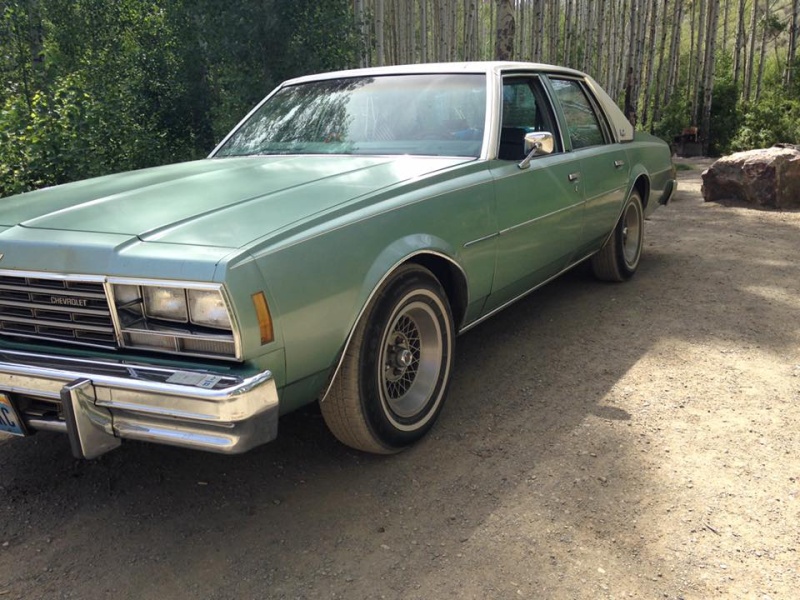 Gotta love these cars, I drove it for a year without fixing a damn thing except an alternator (Which I held on with bailing wire. Gotta love bailing wire) and a few oil changes. It leaked out the radiator like one of those peeing fountains, a steady stream and a green puddle wherever we went. Small gas leak from the hose at the fuel pump, and oil everywhere of course. I did put new tires on it at that time.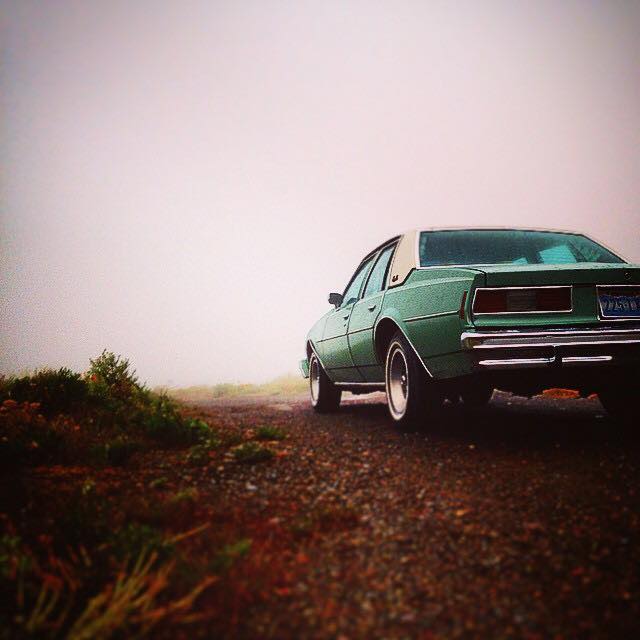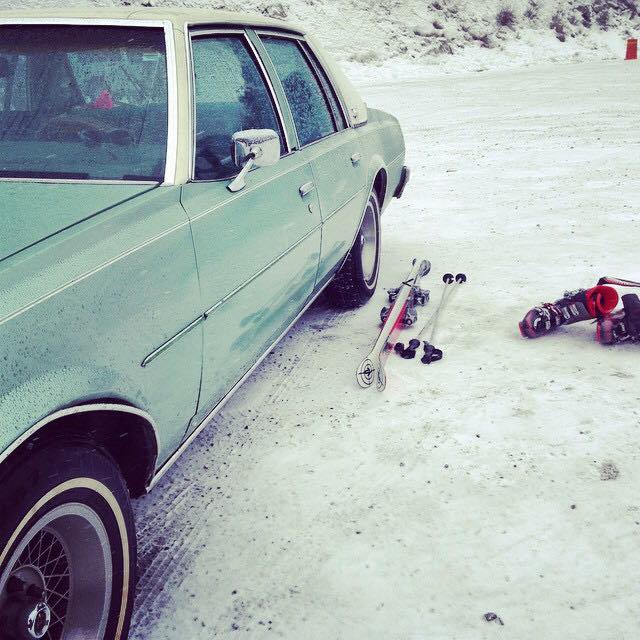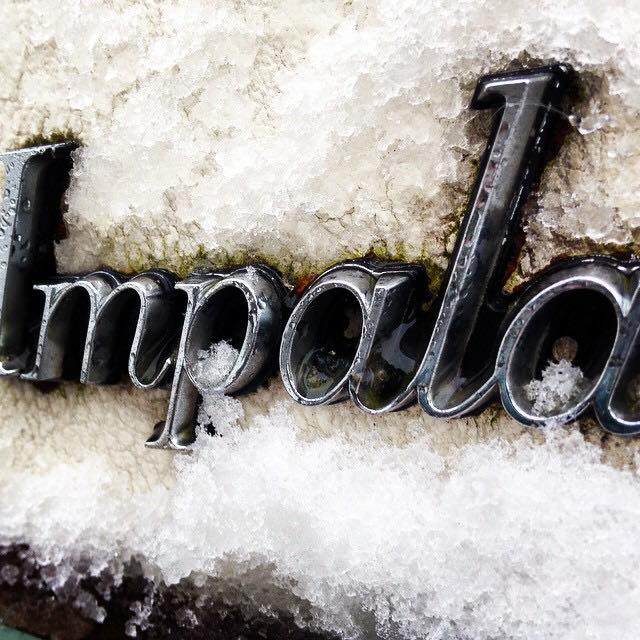 About a year ago, loaded it with all my earthy possessions, trunk and back seat PACKED, and tried to leave town only to blow the transmission at the first freeway onramp. She was just like, "NO" haha. So she sat on the street in Seattle, while I moved on to find a way to bring her back to life. One month later, I was back with another Uhaul trailer that I had had to lie to procure. 700 miles later, in Northern Nevada, and one Transmission rebuild and a brake job later, I drove her all summer last year and then garaged her all winter, and now just got her back from a "tune up" that was long overdue.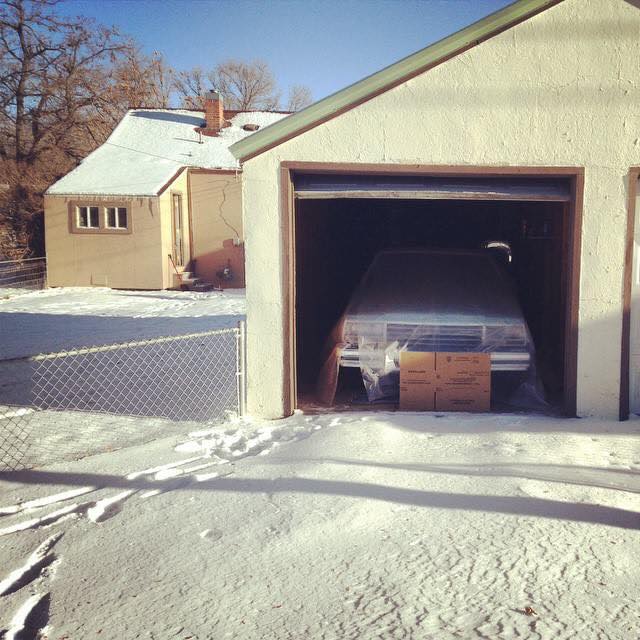 New Steering gear box
New Radiator
New Cap and Rotor
New plugs and wires
Removed the smog pump
Fresh timing chain
The plan is to keep her on the road under original power for as long as possible, but next is a 5.7 350. When the times comes. For now, I'll do the front end and I'd like to add a rear stabilizer bar and beef up the one in front, and add some cop shocks. Then a proper alignment, which my local tire store told me they wouldn't do unless I fixed the steering gearbox.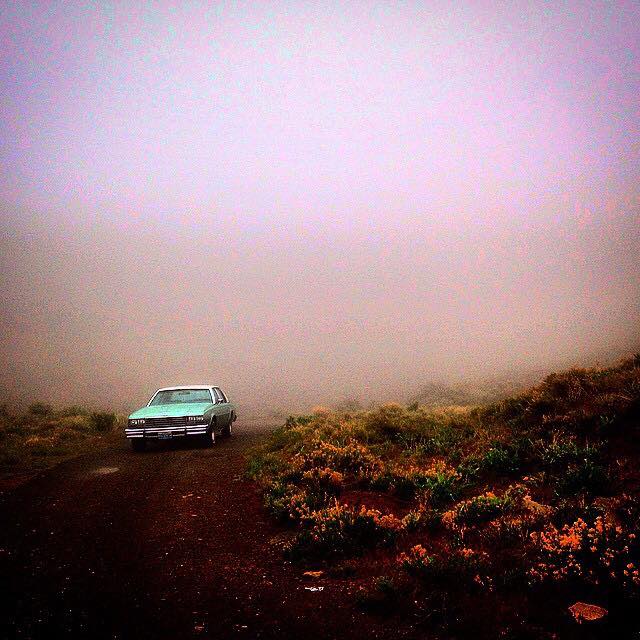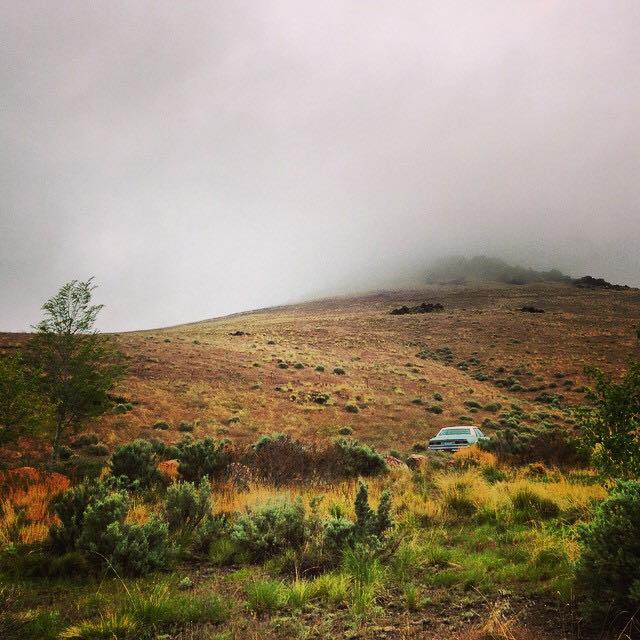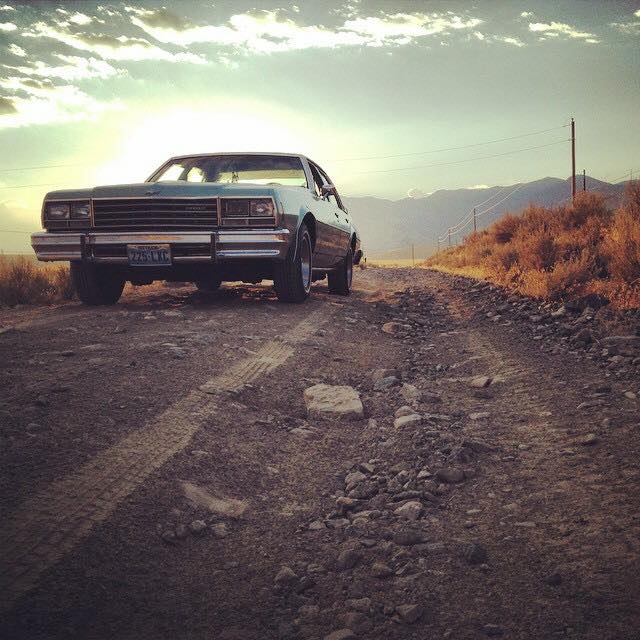 Thanks for reading this much and I hope you like my ride!
Any help on these Questions and more:
With adding a rear sway bar to a 1978, I'll need to get new arms for the rear or drill holes, correct? I'll probably get new ones, and if so, how can I be sure the holes in the arms will match the sway bar?
Any info on color schemes and the name of this color green?
Anyone had much luck restoring original radios in these? Whenever you turn the volume knob on mine, it produces terribly loud static, but you can also hear the radio in the background of the static. Then, when you stop turning the knob, the radio comes in clear no static. Could this be a simple contact point issue inside the volume knob? How much of the dash do I have to take apart to get at the radio?
It seem after this latest work on the motor that I have an increasingly loud tick on the right side, which I'm theorizing is a lifter. Can I remove that valve cover and tighten those lifters that might be loose, or do I need a proper torque wrench and fresh springs and rods?
The speedometer needle started to bounce really bad the first winter, and finally stopped rising at all, sitting at zero. The odometer also stopped recording at that point... So must be Speedometer cable or gears?
Currently, mine is mounted with a bench seat, no split in the front. What is the most comfortable front seat from which B body model, Chevy/Pontiac/Olds/Cadillac(?) to replace this with?
What dash cover is most recommended to properly fit a 1978 Impala?
Where does the 1978 Impala fall in the Chevrolet Line up? Was it above or below Caprice? I thought it was below, until I saw this car which looks seems top of line for it's day.
Is the 1976 Cadillac Seville considered a B body like the Caprice and Impala, and is there any cross-use of parts between them?
Thanks again, updates to come!