Hello all...New member here out of Louisiana
Just picked up this 79 Caprice last week so I went looking for a forum and well here I am!!
The guy I got it from took pretty good care of it. Besides the after market stereo, Iroc wheels and alarm (lol) it's basically stock with 87,000 original miles. The one thing that really caught my attention and the reason the previous owner nicknamed the car "Unicorn" was the factory skyroof aka sunroof. I've been around my fare share of Caprice's and this would be first 79 I have seen with one.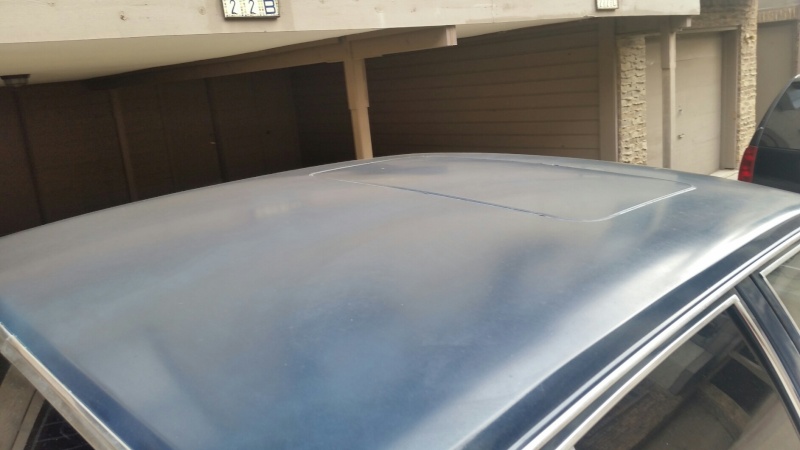 Are the skyroofs really that rare?  I read somewhere that it was like a $600-$700 option when new.
It does need a little tlc but what 37 year car doesn't. The interior plastics are bad, water pump has a small leak, and  the front shocks bounce more than jumper at a kids birthday party.
I'll take some more pictures when the weather decides to cooperate. In the mean time it's going to hang out here with my 75....Yea I love B Bodies!!