Since i still havent got the cyl heads back from the shop yet, ive been very antsy, and have been doing random projects to pass the time. I plastidipped the wheels, finally got aroung to tenting the front windows, lowered the front about 3-4 inches, all i did was cut the springs, super easy took only a few hours. I also removed the heater box, i wasnt originally but i dont drive the car very much, i also removed the wiper motor so i cant drive it in the rain, moved the battery to the trunk, getting ready to remove most of the sound insulation in the car. Im doing as much as i can to drop the weight, without gutting it like a drag car. I cant wait to drive it. Its been down for three months, and all these nice warm days are just driving me crazy!!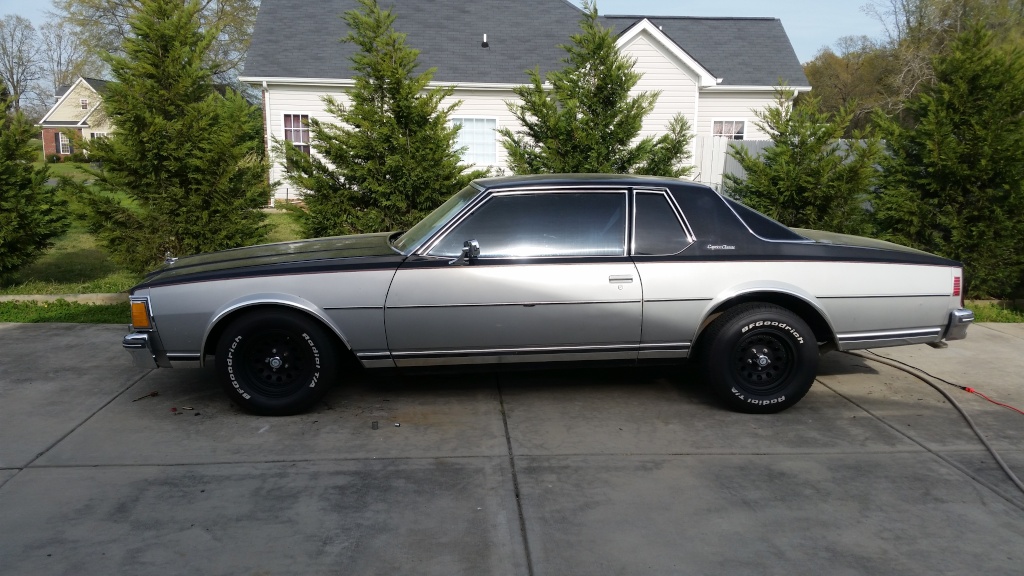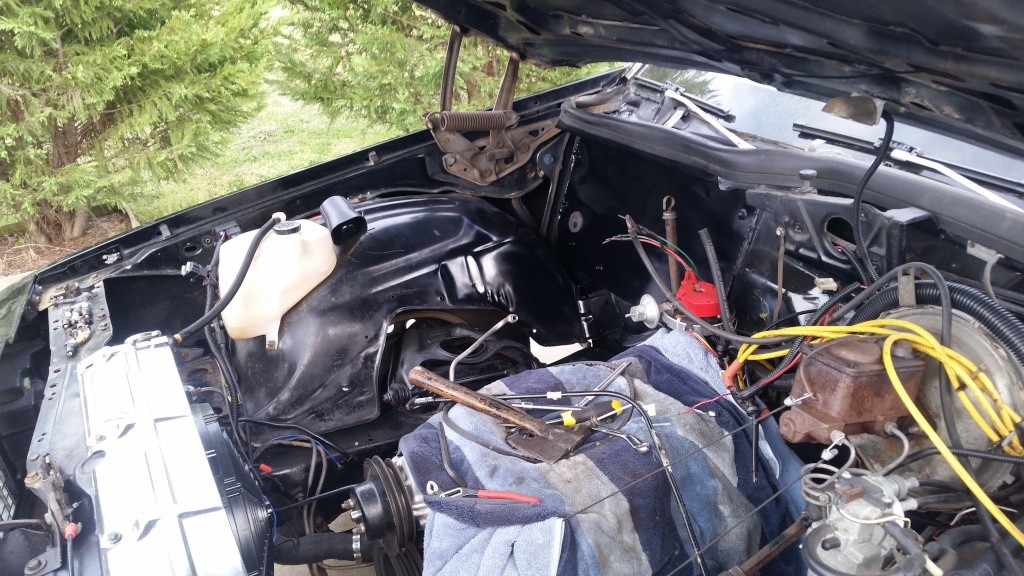 I bought a piece of sheet metal at the hardware store, instead of just putting a piece there, i decided to mimick the heater box to control the water flow, just a couple bends all it took, and im using the original rubber seal that goes across the top. The dremel came in handy for this project.
Water test, no leaks!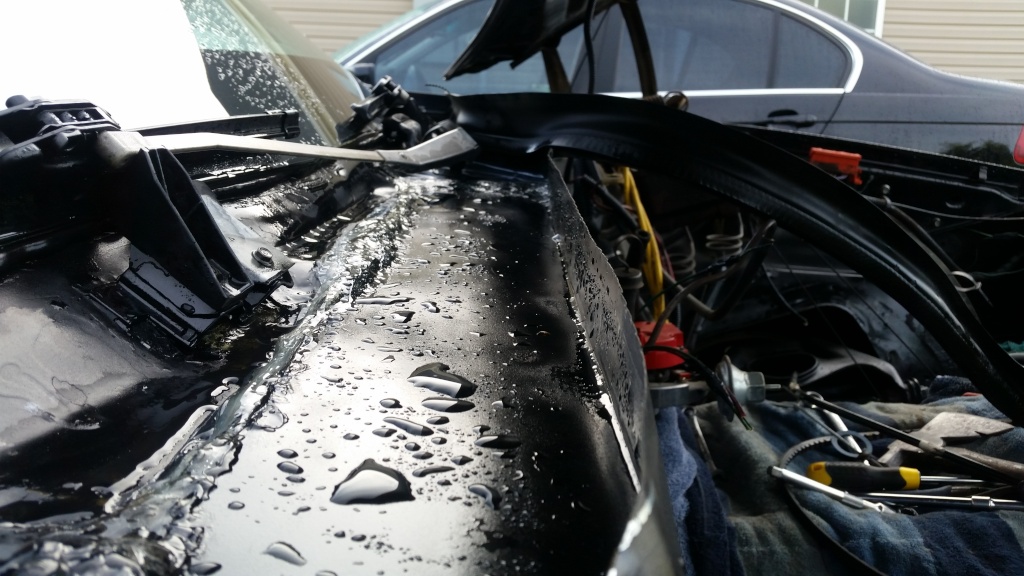 Last edited by GM B-Body Forum on Mon Apr 13, 2015 10:12 pm; edited 1 time in total