I'm trying to help out everybody here to get parts they need at a great price.  I found a 78 Caprice for sale that's loaded with all kinds of rare and hard to find goodies.  
You all know how hard it is to find parts in good condition.  Now is your chance to get what you need.  I'm hoping to get several people interested in pitching-in and purchasing the whole car with me.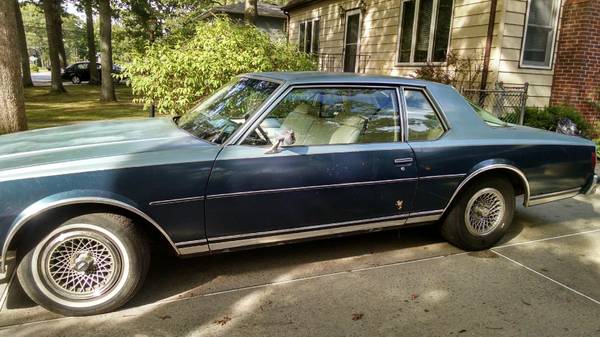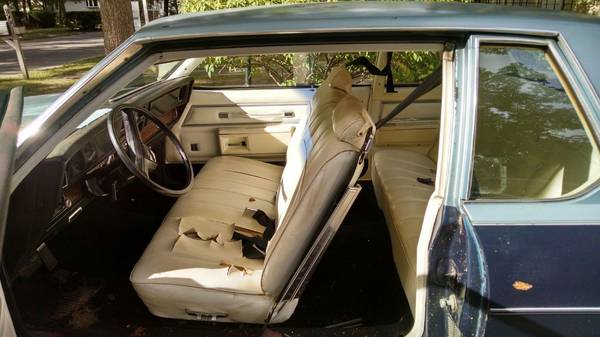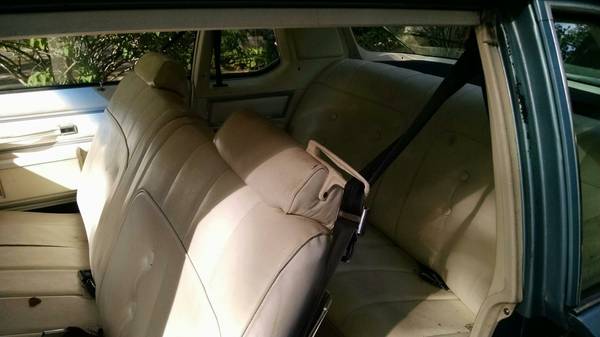 I only want a few parts off it totaling maybe a couple hundred bucks.  They are: the (dash mounted) pulse windshield wiper switch, both headlight housings/assemblies, the grill (upper + lower),  exterior rear window trim, both amber side marker lights w/trim, and both tail lights.
Anybody else see any parts they could use or want to get for spares before you can't get them anymore?  
From the Ad:
"1978 Caprice 2 door, 350 engine, F41 Suspension, A/C, power windows, ps, power seats, power trunk lock, tilt wheel, factory gauge pkg. , cruise control, HD cooling.  Original owner - runs, needs restoration. Car sold as is. Asking $2,800, negotiable."
LOL, it's no where near worth that much.  I think it's worth $1200, tops.  So we'd have to come up with a max of $1200 together. If we get commitments for the $1200, all monies toward parts would have to be paid to me upfront through Paypal.  Then I'll go forward with the purchase.  If the seller won't come down that low on his price, we'll pass on it and your money will be immediately returned to you.  If I get it for less, the remainder will be divided up back to each person in the % of the 1200 they contributed.
I'm willing to pitch-in $200 for the parts I want.
I'm also willing to do all the leg-work to buy it and get it back here.  It's around 150 miles from me though.  The cost of getting it back to my house would have to be split between everyone involved.  I'd be happy to remove the parts you want, package and ship them to you, but you'd have to pay the cost of shipping.  Large items like doors, fenders, and hoods are expensive to ship so don't be shocked if it costs a couple hundred dollars to ship them to you.  Pay my gas, any tolls, and buy me lunch, and I'll deliver up to 200 miles from Albany NY.
The windshield and rear window are the only 2 parts I won't remove or ship.  The buyer would have to remove the parts themselves.  
So, let's hear from you!  Who wants in on this?
.