Over the next few months I hope to have these vortec heads installed, since winter is coming up I may just do a little here and there to get it ready for next summer. Any way, Im bolting on EngineQuest CH350C Vortec heads, I made a topic on these heads
HERE
. And you can read there why I chose these over original GM L31- 906 & 062 castings.
Im going to make a parts list below, this build is similar to the Gm 350 Crate Engine Build IV & V from Super Chevy
Build 4:
http://www.superchevy.com/how-to/46364-gm-350-crate-engine-build-iv/
Build 5:
http://www.superchevy.com/how-to/46370-gm-350-crate-engine-build-v/
Ive got the same block, the GM Goodwrench 350 so this is why this is my template so to speak since they used the same block, but they used the GM L31 vortecs and Im using the EQ's so I might make more power???
Anyway, here are the parts Im using in my build.
CAMSHAFT:
Hyd Flat Tappet from Summit #SUM-1065 (I ordered the kit with lifters part number #SUM-K00052)
Specs: .458 intake and exhaust, 218 duration @.050, 284 advertised duration, 110LSA. Im using 1.6 rockers so my lift will be at .490 (Ive already got this cam installed with the old heads and springs to break it in and it has a great choppy idle and great power even with the low compression heads! so i cant wait for these vortecs!) (I use Joe Gibbs BR30 Break in oil, to me its the best and ive broken in two cams with this oil and no probs)
DOUBLE ROLLER TIMING CHAIN SET:
I used Comp cams double roller timing chain set #2100, I had to grind a little bit of material off the block above the cam, since the double roller is bigger.
INTAKE MANIFOLD:
Edelbrock Performer RPM Vortec #7116
ROCKER ARMS:
Comp High Energy Aluminum 1.6 Full Roller #17002-16
HEAD BOLTS:
ARP #134-3601
INTAKE BOLTS:
ARP #134-2002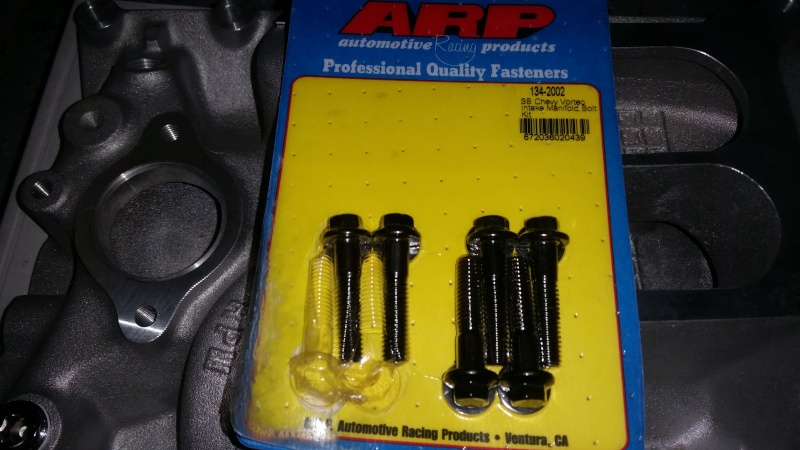 HEAD GASKETS:
Fel Pro #1094 .015" rubber coated steel shim
INTAKE AND VALVE COVER GASKETS:
Fel Pro #MS98000T & VS50293R
Now on this you have to buy both of these since the valve cover gasket only has one gasket.
The fel pro MS98000T is the updated gasket, the old fel pro and old GM gaskets leaked, but are still sold, you need to make sure you get MS98000T, it has a metal skeleton and metal inserts to prevent over torquing, which was usually the cause of the old plastic ones to crack and leak. The MS98000T also includes one valve cover gasket and a few other gaskets which you wont use, but thats why you need VS50293R thats the other valve cover gasket, and those are the blue PermaDry ones.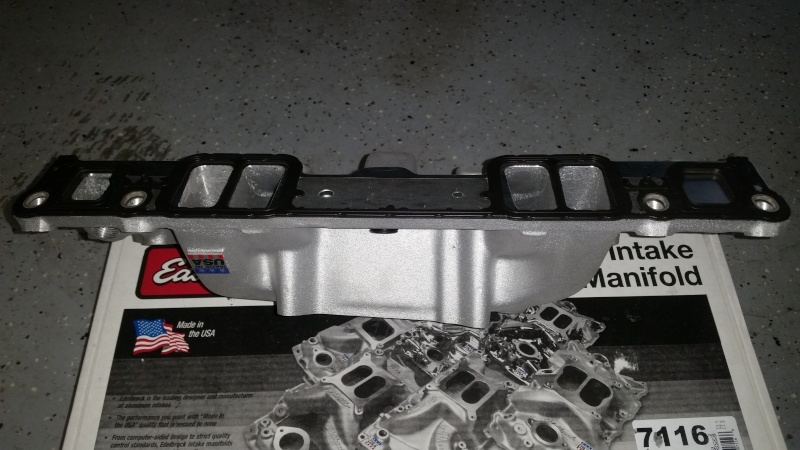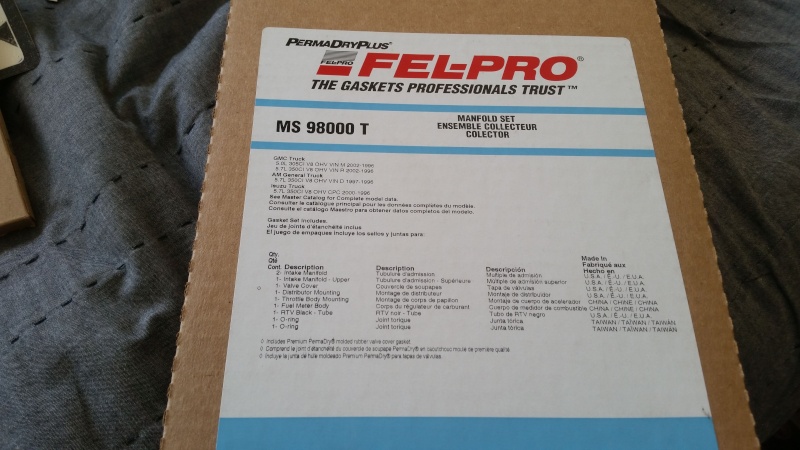 Over the next few months ill be updating this and adding new pics, so stay tuned!
Last edited by GM B-Body Forum on Wed Nov 05, 2014 8:35 pm; edited 3 times in total