I felt as though i should make an announcement, in regards to all GM 10 Bolts, both posi's and open diffs. The pinion cross shaft lock bolt tends to wear out over time as do most other parts, but if the pinion cross shaft bolt gets worn down too far it will shear off as what happened to me. Once that happens the cross pin is free to rock back and forth and cause some serious damage all from a little bolt. Im not sure if there is anything about this regarding GM making an announcement or maintenance suggestion, but im going to go ahead and make one myself. From what i have encountered, i recommend you change this bolt, and the cross pin every 75,000 to 100,000 miles. At this point an oil change would be appropriate also so might as well change 20 dollars worth of parts. Also since your changing the cross pin and lock bolt, might as well change the c clips too, those wear down also but not as bad as the lock bolt, depending on how hard you drive. I have pics of what the cross pin will do when the lock bolt shears off if you click here:
https://www.gmbbodyforum.com/t168-gm-75-85-10-bolt-common-problem#507
UPDATE: click
HERE
to see how to replace your c-clips, lock bolt, cross pin etc.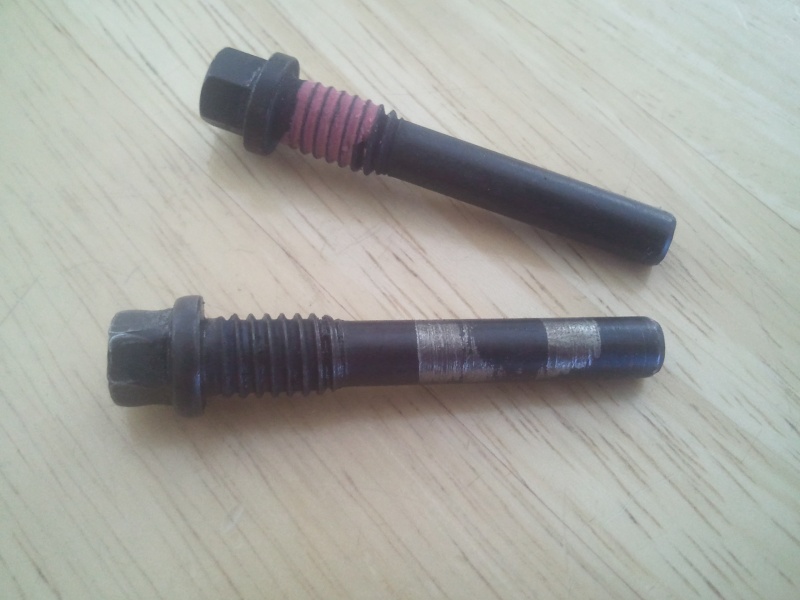 Last edited by GM B-Body Forum on Fri Mar 14, 2014 10:41 pm; edited 3 times in total